Acrylic Laminated Options: Finishes - Colors
Foam Laminated Options: Finishes - Colors
GemLeaf Options: Finishes - Colors

Use the calculator
to expedite an order:
• price your sign letters
• get a real time quote
• send the quote to your email
• purchase letters online
Laminated Letter Samples - SlideShow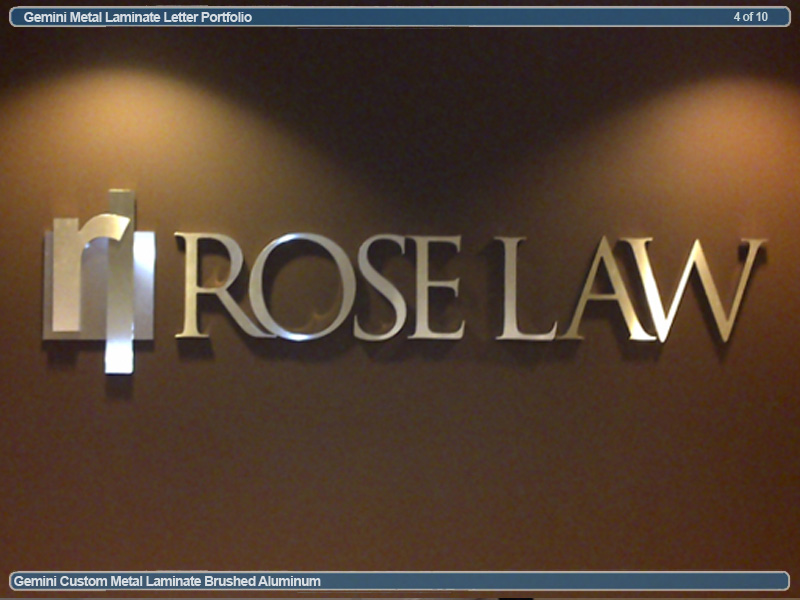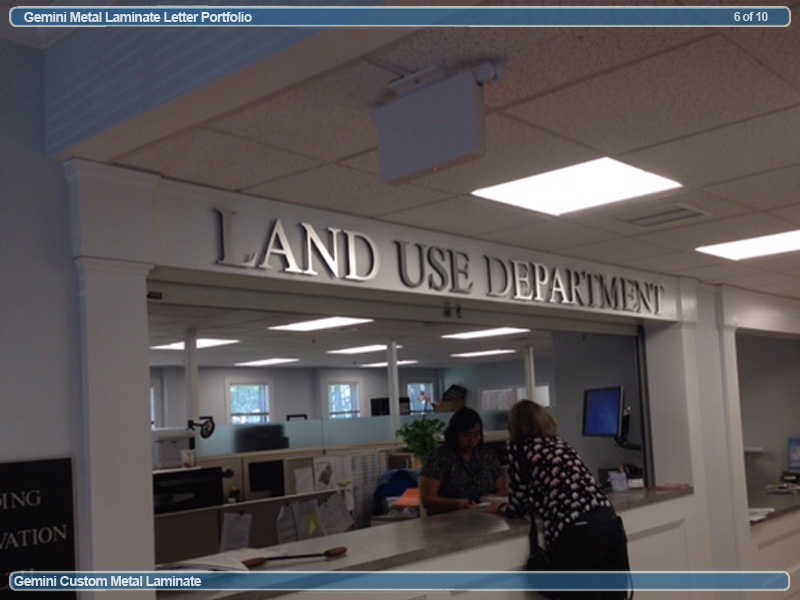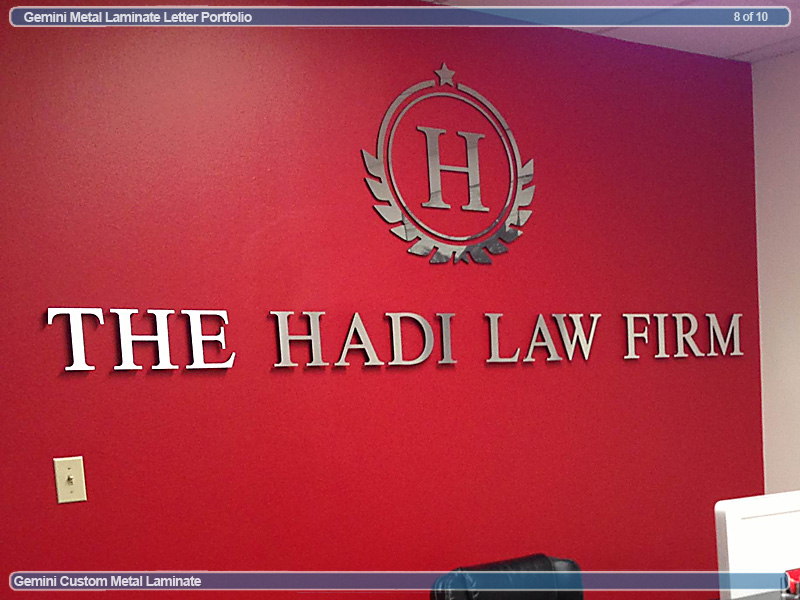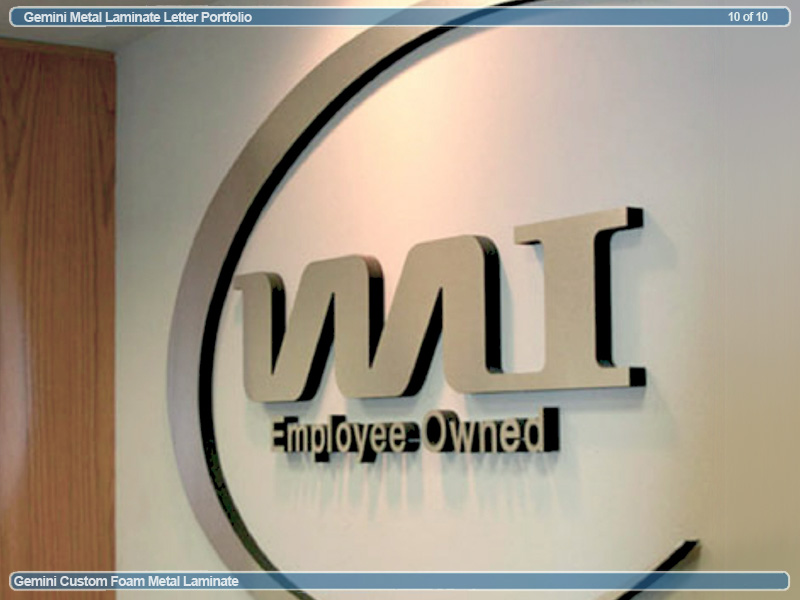 Perfectly suited for in-store displays and reception area identification, our Acrylic & Laminated Foam display letters are sleek eye-catching products designed especially for interior display. We have an array of Display Letters offer 1200 dpi full-color finishes plus additional finishes on light substrates. And remember our no-hassle warranty: Should your sign letters chip, crack or fade, we will repair or replace them free of charge so long as they were installed in an interior environment.
Laminated Acrylic and GemLeaf™ Letters

Distinct from cheaper metal-laminate sign letters made of foam and PVC, genuine Metal Laminate on Acrylic Letters will not deteriorate from exposure to the elements or pedestrian contact. With outstanding edge quality, each Laminate Letter looks superb at any distance thanks to our nonporous acrylic. These letters have an edge seal process and the use of acrylic as the substrate greatly reduces delamination.
Laminated Foam Letters

Our quality Acrylic Laminated letters begin with either .030 solid metal aluminum or 1/8? acrylic sheets to which the selected finish or paint is applied. The sheets are laminated onto high density (12 lb/cubic foot) foam using a Bern-Lok™ lamination process. Once the sheets are laminated, they are router cut using precision CNC equipment to provide the best mechanical cut possible.
Gemini Signs is an Authorized Reseller for Gemini Incorporated. If you are a sign company, please call them directly.