Finish Options for Metal Laminated Letters on Foam
Standard finishes are available for no additional charge.
For premium finishes, add the percentage shown to the letter price.
Alternatively, letters can be painted with standard Gemini colors for an additional 30%.
All colors can be painted with a gloss, semi-gloss, matte, or satin sheen; metallic sheens available for select colors.
Custom Paints: $20 Matching Fee plus 30% to paint.
Call Gemini Sign Letters at 800-270-3343 for custom sign letters.
Standard ChemMetal™ Finishes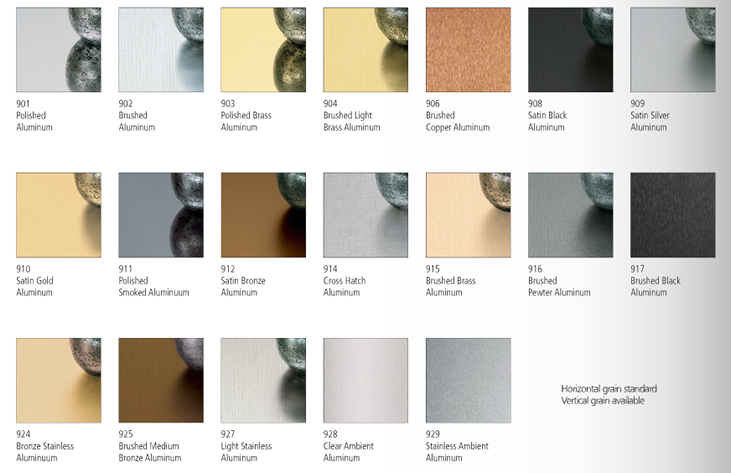 Premium ChemMetal Finishes

Special Order ChemMetal Laminated Finishes
$300 special order fee plus the percentage shown below.
14-20 business day lead time.
Painted foam edges are not available with 200 Series finishes.
800 Series: Architectural Collection
400 Series: Vortex Collection
700 Series: Design Collection
300 Series: Design Collection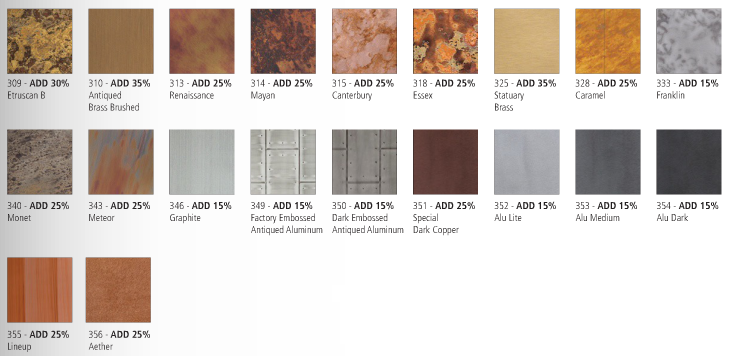 200 Series: Design Collection
---